Tool Presets in Photoshop can help increase your productivity by enabling you save and reuse frequently used tool settings (instead of having to constantly reselect them).
Saving Tool Presets —To save a Tool Preset, set the Tool's options as desired. Then, use either of the following methods:
In the Options bar, click the Tool Preset Picker icon. Then, click the plus icon to save the preset.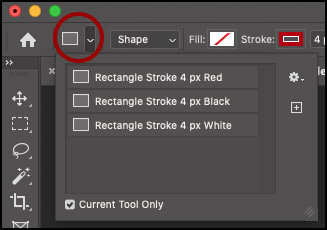 Choose Window > Tool Presets to display the Tool Preset panel. Click the plus icon to add a new tool preset.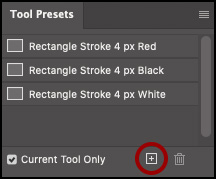 Viewing Tool Presets —To view only those presets available for the currently selected tool (instead of all of your tool presets), check the "Current Tool Only" option on the Tool Preset Picker or Tool Presets panel.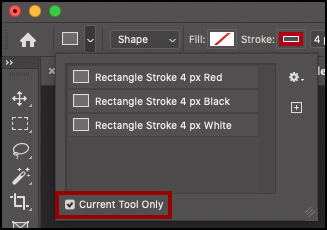 Managing Tool Presets —Use the gear icon in the Tool Preset Picker (or the fly-out menu in the Tool Preset panel), to assess additional options including saving and loading tool presets, view options, and more. To reorder tool presets, choose Edit > Presets > Preset Manager, under Preset Type select "Tools" and drag to reorder.
Resetting Tools —The Tool Preset Picker can also reset tools to their default settings (which can be very helpful when a tool isn't acting as you think it should be). Select the desired tool, then Control -click (Mac) or right -click on the Tool Preset Picker and select "Reset Tool" or "Reset All Tools".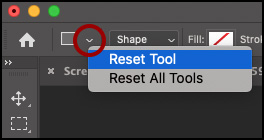 ---